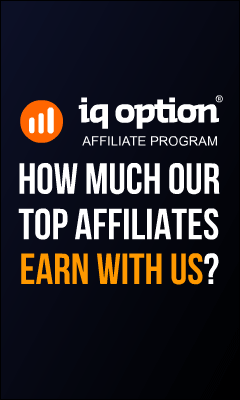 Depression Coaching…..
Depression is a common but serious mood disorder. It causes severe symptoms that affect how you feel, think, and handle daily activities, such as sleeping, eating, or working.
    I believe that a lot of people suffer from Depression but only a few want to open up about it , i was once in that place, sometimes it is triggered by a tragic event, a loss, a breakup, disappointment and many more and we often try to deny it but that doesn't help in any way it actually does the opposite to us and which is most times detrimental to our health. This is nothing to be ashamed of it only shows how much of a human being you are and i say this because i have heard a lot of people associate depression with shame especially Africans. when you head hurts you are open to say it hurts , when your body hurts you also say so but why can't you also open up when your mind and heart hurts ?
If you have lived with depression like me or still live with depression, you already know how debilitating the symptoms can be when Left untreated, it can become very serious. It is important to seek help from a medical professional and If your doctor diagnoses you with depression, there are a number of treatment options you can try, including psychotherapy and antidepressant medication.
         If you haven't been diagnosed with depression, but feel that you experience some of the symptoms, you may be prone to developing the condition. In these cases, coaching will help you to resist the pull into deeper depression, helping you to move towards happiness, coaching is not designed to be an alternative to talk therapy or other medical treatments; it is designed to be a valuable addition to your treatment plan to help manage symptoms.
"Coaching is a process that helps people cope with symptoms and encourage them during their recovery"
Coaching can play an important role in recovery, offering encouragement and support to those struggling to engage in day-to-day activities, it motivates you towards finding happiness and building a healthy and happy environment for your self, having a coach work with you is very important, because that way you know that you are not alone which is a huge thing and i will like to be that person for you…Together we can work on removing negative and unhelpful ways of thinking, discovering and focusing on a new you.
Hi i'm Nita Okoye and i officially welcome you to my world !
   Are My The Coach For You?
Every Coach has a different approach which depends on their personal experience so i always want clients to know that it is very essential to find out more about a coach before booking an appointment.
"HOW DID I GET HERE?
My life wasn't always as good and happy as it is now, I have had my own share of trials and tribulations, there have been days so dark that i never even thought i would make it to the next day, i was a depressed and abused woman who didn't think i deserved happiness there were days i considered suicide and attempted to take my own life because i felt hopeless and irrelevant, i did not feel like there was any reason for me to continue living, i actually believed that if i could just die some people's lives would be easier with my absence, i wouldn't associate with friends or family anymore i just wanted to be by myself all the time and i did, I would lock my self in and wont take calls, am an emotional eater too so all i did was stuff my self with food and i ended up overweight which just kept increasing my problems but little did i know God in his infinite wisdom was just building me up to live my purpose here on earth, the pain and all i had gone through was to enable me help others and walk them to a better place… One Sunday morning i showered and decided to take a walk and probably buy more junk and sugar to make me feel good but i found something else that day as i stepped out, I encountered God, he practically led me to his word and right there and then I knew i couldn't let Satan destroy my life, i knew i had to fight back and snatch my soul back so i came home took off my clothes knelt down and said a prayer, after that prayer i felt really relieved it was like someone had left me and i was able to slowly figure out how to get back my happiness and build a healthy environment that not just me but others would want to be a part of And i really want to help you get to where i am right now because of my genuine love and care for you, i have prepared several ways for you to benefit immensely from our sessions :
      What i can offer you ….
 I will keep you motivated when you want to give up because staying motivated is very important
 I will help you focus on areas you need to develop
 I will listen to your feelings of sadness and loneliness
 I will always offer you praise and encouragement when you make positive changes
 I will help you move forward and leave behind your negative thoughts and behaviors
 I have also created a  closed and totally positive Facebook Support community group for depressed and abused people which you would also get to be a part to hear other people talk about their challenges and how they have risen above it.
  My Promise To You…
You are highly assured of confidentiality .
I will always be there for you when you need me.
   5 SESSIONS IN ONE MONTH FOR THE PRICE OF $50
   12 SESSIONS  FOR THE PRICE OF $100 ( 45 MINUTES FOR EACH SESSION)
Sounds really good i know right! but this is because I want to be able to help a lot of people and with the kind of heart i have i would actually be doing this for free but then i wouldn't be able to help anyone because it is time consuming and I need to eat and pay bills to be able to help more people.
I have also put together materials , which includes videos, audios and books that would help you through this stage of your life so i am really hoping you take my hand  while i walk with you and together we shall conquer!
   Fill in the form below to join me… I look forward to hearing from you!