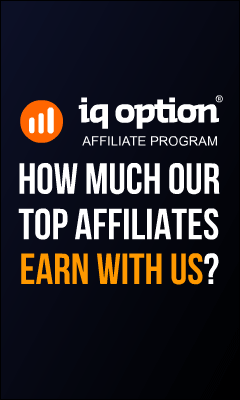 Hey There! I'm Nita Your Favorite Blogging Assistant…
Why blogging Assistant A Lot Of People Have Asked Me… Why Not Just Virtual Assistant??
I am not just your usual virtual assistant, I work with bloggers specifically, helping you grow your blog with my proven strategies and experience from working with multiple blogs.
I have been trained for blogging alone, while I wouldn't be entirely useless for other businesses my special skills are only for blogging.
Are you looking to outsource your tasks and take your blogging business to the next level?
Are you a Newbie blogger looking to blog as a business but you want to skip all the mistakes every first timer makes and just build your business with an amazing team?
Have you been blogging for years but you just don't seem to be getting it right?
Welcome to my world!
If you have me on your team I will make you believe that just about anything is possible!
You are only limited by your visions, you can have whatever you want if you reach out for it and put in the work.
As every face is different so are our blogs and our blog's needs, what Jess needs to grow her blog is different from what Amy needs to grow hers, applying the same strategy into different blogs might seem to make a difference but it won't get it where it is supposed to be which is why I am here to help you figure that out, apply it and get it rolling.
Naturally I am a carer, I care for things and people, I bring life to anywhere and anything I touch, which is why I want to help you grow your blog and make it shine like it should.
Services I offer:
Social Media Management

SEO Research and Optimization

Creation Of SEO Crafted Articles

Email Marketing

Pinterest Management

Custom Made Graphics
Clients Testimonies And Reviews

"Nita currently is my VA….and I can not say enough positive things about her. Her work ethic is stellar. Her response is amazing. She's like a bright light that shines and makes things better. She has amazing Grace and I would recommend her assistance to those that trust me the most. She takes pride in her work, she works hard and she makes her self available to accommodate your schedule and needs. Feel free to reach out to me if you have any questions about her. I highly recommend her I promise, you will absolutely get your monies worth with her in your corner."
-Melissa Nelson
       "Nita is super motivated, She increased my Instagram engagement, Facebook and blog traffic, her graphics are great and my ad-sense kept increasing when I worked with her. "
– Gail Akeman
" I hired Nita Okoye to help build the engagement on my Facebook page
 just a little over a month ago and through her dedication to the job my Facebook page
has grown tremendously.
Once this service was secured, I reached out to Nita to purchase Content Articles
for my blog as I had bought some in the past.
The four articles I purchased was perfect, and I will be buying these on an ongoing basis.
This morning I reached out to add one more job for Nita which was to Create a
Freebie Printable I can give out on my site.
No, matter what I come up with Nita can handle the task and does so promptly.
I will be using Nita for all my VA jobs.
Thank you,
~ Glenda, Charlie, and David Cates
Ready To Take Make That Huge Move You Have Always Wanted To Make?
Let's get started, reach out to me today to get a quote today, by filling the form below, Don't forget to include your website link and what services you are looking to out source.
I'm Always Happy To Help!
xoxo,
Nita Okoye.