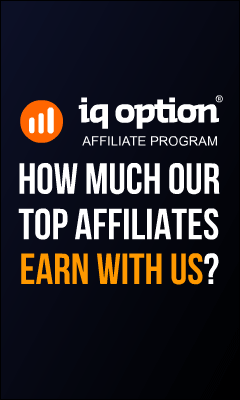 How do you achieve a great morning routine and stick to it?
1. Wake up before anyone else.
The key to starting the morning right is solitude. Silence or at least noise you chose to hear, not kids running around or partners asking you where they left their clothes (like you know what they did with their stuff, right?). Solitude is key. Set your alarm at least 30minutes earlier than usual. It may seem like a sacrifice of sleep but its a true exercise in peace and balance for the rest of your day.
2. Drink a bottle of water FIRST thing.
Replenishing your body the right way first thing will make you feel so much better than jumping straight to coffee or other drinks. Of course, you can have your coffee or in my case Monster energy drinks, but start off with water first. It hydrates your body, it helps your skin, your insides and gives you an overwhelmingly good feeling. I know people struggle to drink enough water but its the best for you and the perfect start to your day. Chug it! Then move on to your coffee.
3. Enjoy the silence, the sunrise and sounds of nature.
If you can get up before the sun you will see the most beautiful time of the day. The whole world is a tranquil blue, the birds are chirping and the air is normally the coolest of the day. Take your water or coffee outside and be part of it all! Watch the pinks and yellows start to flood the sky and breath deep calming breaths. The sunrise takes about 10 minutes, you have the time to feel one with nature and experience the glorious start of another day.Put something on that makes you happy and content.
4. Put something on that makes you happy and content.
Whether its TV or music, pick something light and joyful. Not the news and all its drama and negativity, not some annoying kid show that makes you want to stab your eyes out. Animal Planet in the US has shows about adorable puppies and kittens first thing in the morning, now what is better than cute animals? It's the most peaceful, sweet and calming way to wake up! If animals aren't your thing search for other programs that will be a soothing start to your day. Most importantly keep it calming, peaceful and non confrontational. Why start out your day with conflict, negative news, stupid dramatic reality shows or the regular crime shows you may enjoy at other parts of your day. Begin with love and light.
5. Eat a healthy breakfast.
This is essentially just like the water. A filling breakfast of fruit, grains, eggs, or any whole food is your best bet. Processed foods have so many chemicals that your body was not designed to eat. Try juicing for your morning meal. The benefits of eating whole foods instead of processed cereals, bread, or any kind of "bar substance" is well documented. For more information on this check out a few documentaries on Netflix such as A Magic pill, What's with wheat? Hungry for a change, and Fat sick and nearly dead, just to name a few.
6. Stretch and move your body.
I am not the queen of exercise and I won't pretend to be, but if you want to start an exercise regimen the morning is your best time to do it. It will wake you up and give you the stamina to take on all your tasks for the day. If nothing else stretch out your body, reach to the sky, touch your toes, stretch out your leg muscles, this gets your blood flowing and works wonders on body aches you may be experiencing normally. Instead of an Advil, take a minute to STRETCH!
7.  Start a journal to organized your plans for the day.
I love to journal first thing in the morning, it's how I process my thoughts and plans for the day, from simple things to what I will wear to all the kid's activities or a shopping trip. Its kind of like a brain drain for me. Maybe a planner will work better for you, you can make a list of tasks and events for the day with any simple planner. (I can make you a customized planner to suit your individual needs just send me a message!) Bullet journaling is a great and creative way to organize your thoughts, meals, activities, tasks and important lists. Search "Bullet Journal" in Pinterest for a million and one inspiring ideas for starting your own bullet journal. Bottom line here is to organize your day first thing so you have a direction for the whole day.
8.  Make yourself beautiful for the day.
These last two are very important. Working from home means great freedom and setting your own schedule, but it is SO EASY to get in the habit of working in your PJs and before you know it you are a complete wreck all the time and scare yourself when you pass a mirror. So many moms or even just work from home professionals get way too comfortable with the topknot. The dreaded topknot! It's like a sickness that comes over all of us, and we try to convince ourselves it looks cute, like in the magazines or Pinterest boards of hairstyles. But face it, it's not that cute. If you are pressed for time I highly recommend you get a haircut that is easy to style quickly. You can also make an appointment at your favorite salon and have them show you how to style your hair the way you love and what works best for your lifestyle. (special note: if your lifestyle is PJs and topknots, rethink that and upgrade!) Don't forget to wear makeup either, create a simple routine to make your face glow and look it's best, natural is always good. Daytime makeup doesn't need to be elaborate at all! Foundation, a little bronzer or blush, mascara, eyebrow filler- DONE! It will take you 4 minutes, time yourself. Looking your best boosts confidence and happiness and makes the whole day go better because you aren't spending the time feeling negative about how you let yourself go. Bring yourself back!
9.  Get dressed every day!
As far as clothes go, that's a personal choice, but I can't help but mention that athletic wear for every day and every activity is just ridiculous. If you aren't going to the gym, at the gym, or coming home from the gym DON'T wear athletic gear. It's a sad and ugly trend these days that needs to be squashed! I am a confirmed comfort queen so my regular outfits are funky leggings and designer tees, I dress them up with knee-high boots, great jackets, and cute scarves. In the summer I am always warm so I wear large tank tops with my leggings and I always have my #bossbitch necklace on and cute earrings. You may feel better in jeans or maybe dresses, a dress can be very comfortable and versatile for everyday life. Cotton dresses are comfortable and feminine and will brighten your day without question. Don't convince yourself you have no reason to get dressed. This begins a pattern of laziness which leads to depression, and I can confirm that 100%. You are more likely to gain weight if you stay in lounge wear all day as well. Don't fall into patterns of sloppiness! Take control of your look today!
So these are my 9 suggestions for creating a great morning routine. Try them out and I guarantee your day will be happier, more productive and you will feel more confident in everything that you do! What parts of my plan will be hard to start? Do you have any other ideas for a great morning routine? Share them in the comments below!
Hello! My name is Cynthia Maybury, founder of Maybury & Bloom. I have a background in graphic design and promotions while in the corporate world. As a marketing manager at Maybury & Bloom, I am in a love affair with Canva and have a stock image library of close to 1000 images and growing! I have completed multiple courses in social media marketing and strategy and am proficient with the platforms Facebook, Instagram, LinkedIn, and Twitter, as well as experience running Facebook groups. I use scheduling programs such as HootSuite and Planoly. I have a love of marketing and study new ideas and techniques in marketing every day. I find that my flair for articulation mixes well with promoting a service or product. I serve all different kinds of female entrepreneurs with a specialization in marketing and branding for Virtual Assistants. My clients are based all around the globe and I work through many different time zones. I am available 7 days a week and most projects are complete within 48 hours of payment. I will take the time to get to know you and your business and marketing needs and strive to make your marketing plans run smoothly and effectively, and with my image and content creation, I will make it run beautifully! I am loyal and dedicated, I was a born fixer and problem solver. I am the first one to work on solutions instead of dwelling on problems.