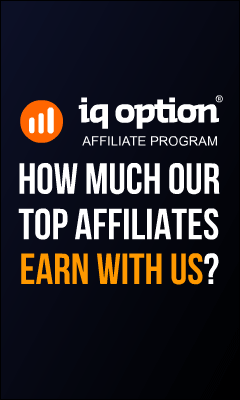 How do you turn worry to worship?
"And we have come to know and to believe the love that God has in us. God is love, and the one who resides in love resides in God, and God resides in him." 
-John 4:16
To be honest, living in a foreign country is more frightening than I thought it would be.  Thoughts plague my mind such as,
"the medical care where I live is not what I'm used to.".  What will I do if I accidentally get pregnant?  And then what if my husband doesn't get his US visa?  Sooner or later we'll have kids, but will I have to give birth in a local hospital that views medical care in a very different way than I do?  Or will I have to go back to the USA for several months to give birth?  But then my husband wouldn't get to see the birth of his baby!  That would be just awful!  And besides that, if my husband doesn't get his US visa, most of my family wouldn't ever get to meet my husband!"
Besides the above mentioned worries, I also have to deal with difficult social issues, frequent episodes of poor health, concerns about regional crime and political unrest…and this is all on top of learning how to be a functional adult in an entirely different culture.  I could list many more rabbit holes of worry which my mind races down.
No one can deny that life is scary and stressful at times, and this is why we can't look for hope in our surrounding circumstances.  I keep praying, "God, I really want Amith to get his US visa soon.  As far as we can see, it would make life so much better for us.  But if you have a different plan, then so be it.  Just by Your grace, please make me brave and help me to trust in you."
I used to not be able to pray that prayer.  If I'd been in the same situation a good 6 years ago, I would have prayed, "GOD PLEASE JUST GIVE AMITH HIS VISA.  THAT'S WHAT I WANT, THAT'S WHAT WE NEED. AMEN."  I would have prayed that prayer over and over again until it ceased to be a prayer and became a form of worrying and nagging my Heavenly Father.
 For some strange reason, worrying gives me a sense of control.  I have spent time yelling at God and weeping violently, conflicted in my heart.  I wanted my dreams and aspirations more than I wanted God's will.  It seemed like if I just simply admitted that I don't have power over every situation in my life, and that the only thing I can do is to leave everything over to God, it would in some way feel like letting go of my dreams.
I started giving up my unhealthy mindsets when I began to ask myself, "Do you think the God who created the universe can't take care of you also?"  We as children of God should know that He will use even the most heartbreaking circumstances for good, even if we can't see what He's doing.  This is why we need to have unshakable faith.
When we understand the truth that the God who created the universe loves us, and we can trust Him, we can find peace.  This is why I speak so much about the love of God.  I'm also reminding myself of why I don't need to be afraid.
1 John 4:18 says,  "There is no fear in love, but perfect love casts out fear. For fear has to do with punishment, and whoever fears has not been perfected in love."  For a long time I didn't understand this verse.  But then I learned what love is:
1 Corinthians 13:4-7
Love is patient and kind; 
love does not envy or boast; 
it is not arrogant or rude. 
It does not insist on its own way; 
it is not irritable or resentful;
it does not rejoice at wrongdoing, but rejoices with the truth. 
Love bears all things, 
believes all things, 
hopes all things, 
endures all things
What if someone genuinely loved you like this?  What if that person never did anything wrong, knew everything, was perfect in wisdom, created and controlled the universe?  Would you be afraid of anything?
And so I ask God, who does love me like this, to help me submit my heart to Him.  I believe His promises and trust Him, and He fills me with peace.  Still, sometimes I forget about God's love for me and I need to stop and remind myself of the reasons why I have nothing to be afraid of.
I know I can have faith that no matter what happens to me in life, it will be for my ultimate good.  God is working in my heart.  One day, my heart will know Jesus better and I will be completely set free.  That's a promise from heaven.  When we make God our foundation is when we'll be free from fear.
Psalm 23
The Lord Is My Shepherd
A Psalm of David.
The Lord is my shepherd; I shall not want.
 He makes me lie down in green pastures.
He leads me beside still waters.
He restores my soul.
He leads me in paths of righteousness
    for his name's sake.
Even though I walk through the valley of the shadow of death,
    I will fear no evil,
for you are with me;
    your rod and your staff,
    they comfort me.
You prepare a table before me
    in the presence of my enemies;
you anoint my head with oil;
    my cup overflows.
Surely goodness and mercy shall follow me
    all the days of my life,
and I shall dwell in the house of the Lord
    forever.
Anna Sojourning is a child of God, and is the wife of a Christian pastor of Asian persuasion. She enjoys traveling, going on dates with her husband, and drinking innumerable cups of tea while she writes. She has a passion for deepening her relationship with God, and she desires to show others what He has taught her through scripture and through life experiences.
Find and connect with Anna on her Blog Saree Not Sorry Blog