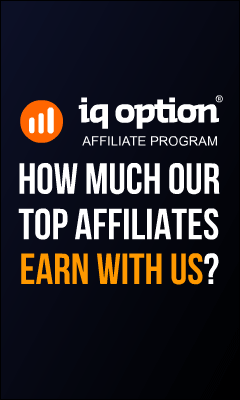 How do you build a Godly relationship? This is the number one struggle of christian single adults.. We want to be with someone but often times they are not people who share the same personal beliefs with us not just religious beliefs, how do we date and not contradict our selves, especially if you are a woman where the man has to take the lead it becomes a serious struggle to stir this relationship to the path where we actually want it and but sad thing is we don't have anyone to talk to about these things.
Most Christians have turned the whole idea of being a christian into what it's not about which is why we find single christian adults who are not actually able to talk to each other about these struggles and challenges that are actually a huge part of our entire existence, it's always easier to act like we are all perfect and holy with a believe that it is an ideal christian life but Jesus came to die for sinners and not perfect people, if we were indeed perfect and holy then the Whole idea and existence of Jesus Christ would be useless… This has to be a topic for another day thou right now I want to share a little experience with you that you might find helpful when next you deal with this or if you are dealing with this right now.
I absolutely love being single and I freaking enjoy the peace that comes with it but I do want to find a companion and build a Godly relationship when the time is right but I'm trusting God to take care of that I'm not worrying about it at the moment and I'm also not searching for it but then a few months ago I did stumble on someone, I can't believe I'm writing about this but I am led to because it was all for a purpose.
So yes I liked someone! I even went a little bit faster than my God and fell for this person, it was super super exciting at first, I got butterflies in my stomach, I fantasized about actually being with him … Lol yeah I can be super quick like that but news flash every woman is! I hadn't dated in a very long time.. years to be honest so meeting this person gave me lots of butterflies but also lots of anxiety too, I remember going on our first date and not being able to breathe, I was to tensed, anxious, name it!
Every negative feeling attached with anxiety was there, I didn't know who I was bringing into my life, we may never date but if you know me very well I hate saying goodbyes so I don't like to start up new relationships because I really dislike having to unknow people.
Okay so fast forward from the point where I suffered from those mean anxiety attacks a few weeks later I was able to move on from that point to another stage.. the stage where we actually began to discuss dating, it was easier for me to just tell my self I wasn't ready to be in a relationship but the truth was that this would be a relationship that would contradict a lot of me, so I wasn't really sure if it was right for me, I wanted him to become my partner, I wanted to worship with him and meet him at very deep levels of intimacy, I wanted to rely on him and have him rely on me, I wanted to build a Godly relationship because no matter how fun and peaceful being single is finding someone to get through the daily struggles of this cruel world and pray through your battles was priceless so I really knew what I wanted.
Unfortunately for me he didn't feel the same way…Oops!
He had his own ideas of what he was searching for, he doesn't know exactly what he wants that I'm very sure of and if you are very experienced in dating you would know very well that a man who doesn't know what he wants is one of the worst men to actually date, it was so much of a back and forth with us, today we are up and the next day we would be down, some days we were just strangers and other days we were two souls who were really attracted to each other.
I read so many Godly blogs and books trying to find a formulae on how to build a Godly relationship and solve this problem, I prayed for a sign to cut this person out of my life and sometimes I just wanted to do that because the uncertainty was so strong but I am someone that believes that the steps of the righteous are anointed, things don't just happen to people like me for no reason! If you are in the same spiritual realm with me you will understand this already, people don't just walk into my life, its always for a reason and I was bent on figuring this one out.
A relationship involves two people, you can not be in a relationship by yourself, we argued over several things including sex, if we were to start dating would we be having sex.. would we be seen together…and so many other challenges Christian single adults come across when trying to build a Godly relationship.
This person is a Christian, a man strongly dedicated to the ministry, a strong lover and follower of Jesus so before you start thinking that it could be because he was a worldly person well…he wasn't , one of the things that attracted him to me was the fact that he was more spiritual than I am which is actually one of the top 3 qualities my ideal man must possess, he has to be a man that loves God more than I do and trust me that is a really high standard to set because I know how much I love God so when I met him I said to my self " I want this Man!
So he was all these things but he just had his own relationship with God, he has his own beliefs concerning relationships and loving a woman which were entirely different from mine and I could tell from the very beginning, what do you do when you are faced with this sort of situation?
What do you do when a building a Godly relationship doesn't go your way? Well this is what I did and I'm still doing, I loving him the way I know how to not contradicting my self in doing so, we are not dating and we may never actually get to that point unless we find a base but if you are where I am right now, If you find yourself wanting to love someone because you have no other option but to do that.
If you find yourself wanting to be with someone who doesn't want to build a Godly relationship and you do then please I beg you in the name of everything you hold dear to you, do not do anything you would regret, unless you want to bend don't bend! It's not an easy decision, and also not a pretty one because it will make you look self centered but you know what? You own your feelings, and you can decide to do whatever you want with them, people can only control how they treat you but they can never control how you feel, you get to decide what you do with that.
I decided to love him until I couldn't anymore and you have never truly loved someone until you have served them, so right now that's where I am, doing what I know how to do best so that when the time comes I will be proud to say I gave it my all.. I really love that feeling…I absolutely dislike regrets or feeling like at some point you could have done more.. I like to go all out.
You don't have to contradict your self to please someone, a partner who is for you will love you amidst all, they will go all out for you, they will treasure your heart which has been kept safe and hidden in Jesus, no one will have to go against each other's beliefs because you will both want to love each other deeply and sincerely in the right way.
So eventually my point is building and being in a Godly relationship depends on your personal relationship with God, that;s the only true handbook you get to guide you through this, and no matter how crazy you are about this new person never go against that.
So I hope this helped you out and at least gave you clarity on this issue which is my aim of sharing this, if you join my community by signing up to for my email newsletters using the form on the side bar I will be updating this post a few months or weeks from now and tell how what eventually happens I'm sure you would want a follow up on this.
Xoxo,
Nita!!! ( In Ava's Voice –> BEING WOMAN )