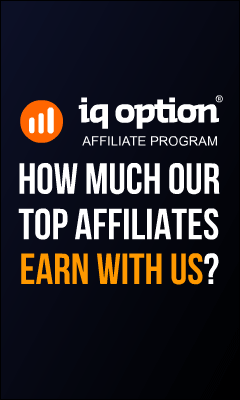 6 out of every 10 persons you meet are victims of depression and anxiety, it may sound unrealistic and unbelievable to you but it is fact, Life is hard, the world can be a cruel and unfair place to live in, people are surrounded by fake friends and family who don't treat them kindly so it's not surprising that the numbers are growing every day, Love is being given and received less every day, more people are becoming depressed and hiding deeper into the comfort zones of their rooms and I know this because this used to be me.
Happy New Year Loves! First I need to welcome you into this New Year specially! This is going to be the best year of your life so far! If you have ever wanted to make any big changes or new moves this is definitely the year for it, Odds have been compelled to work in your favor so sit tight and enjoy this ride!
As Christians we are often convinced by the church that it is wrong for a Christian to be depressed, no one wants to talk about it or even acknowledge the fact that some Christians are actually depressed, we live in denial which makes it all worse because news flash! Christians get depressed! We live in a world that is dominated by religion especially Christianity so if you say Christians don't get depressed then where do these large number of depressed people come from? They are in our worship leaders, our ministers, our choir and our congregation but because there is a stigma being associated with depression as a mental disorder not just in our churches but generally in the world these people have decided to hide it and trust me a whole lot of people are very good at it!
Depression Is Real …
Depression is not a character defect…
It is not a spiritual disorder..
It is not a sin…
Depression has a lot of definitions, it has often been defined a chemical in-balance in our body but if you have ever been through this and healed you know very well that there is more to it than just a chemical in-balance.
I suffered from depression for so many years without even knowing what I was going through, I never even knew what that word meant, but I knew something was wrong somewhere, there were difficult days, there were days it was difficult to put one foot in front of another, I had zero social life, I avoided human contact all I wanted to do most times was eat and sleep in front of my TV, I kept going back and forth with my mental health.
one day I'm all good and the next I'm broken it was a total struggle until I realized that I needed to seek help, you see I have always been a very spiritual person even before my blog and everything I had a very strong relationship with God, I am not a churchy person but very spiritual so I went to the father, spoke to God about it, I asked for direction, I asked for clarity and I asked to be shown what to do to rise above my situation..
Now note this "I asked" this proves that I wanted to be healed, I was willing to put in the work and accept healing wholeheartedly and this is the first step to awakening from depression, you have to want it! You have to want it so bad that you are willing to rise above every manipulation of the devil because that is what the enemy does, he wants you to stay there so he will manipulate your feelings and emotions to get you to remain there but wanting to heal and rise above this changes the course for him.
"You are allowed to get depressed as a Christian but staying depressed is not an option.
When I healed completely from depression my first thoughts where how did I even stay there all these while! I mean how did I miss out completely on the beauty in knowing who I am, how did I miss out on the strength that lies in knowing that I am sufficient in Christ's sufficiency!
Only God can heal you completely from Depression.
Not your doctor, not your psychologist, not the antidepressants, not the pills and medications you have been placed on but God… Not to discredit the amazing doctors out there in the world making magic happen because they really do so much but these things applied without God cannot help you completely, you want to heal and take back your life? Go talk to the father about it then see a doctor!
You must understand how much you need God to get though the difficult days, the father himself loves you and no one can love you more than he does.
 "Though the mountains be shaken and the hills be removed, yet my unfailing love for you will not be shaken _Isaiah 54:10
How can I want to stay depressed when I know that I am the apple of his eyes? Don't you know who you are? Are you not aware of your inheritance in Christ?
Waking up from depression spiritually is extremely necessary, you need to wake up your mind with the word and let it live in you that way treatments administered to you can take effect, you have to unlock the door to your healing personally no one else can do that for you except you.
Be willing to fight for it ignoring any stigma attached to it, I am here to help you unlock that door if and when you choose to, If you are reading this right now and you have been depressed for so many years I want you to know that the power in God's healing is limitless and if this is you reach out to me I have just the thing for you Here..
God Bless you, stay strong and keep up the fight love.
You are amazing!