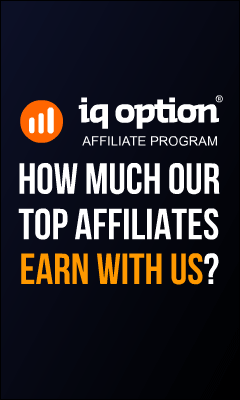 Teenage girls can be quite a handful; with what the world is turning into even the unimaginable things can be going on with our teenage girls without our knowledge.
Lots of teenage girls suffer from anxiety or depression at some time and to some degree, which can be brought on by bullying, academic stress, problems with friendships, boyfriends which almost every teenager of our generation has by the way..
Girls in particular are often treated as hysterical, difficult, or 'nightmare teens', when in fact they are really suffering and could benefit from the attention of a doctor or counselor.
I think it's important to make your girl understand that it's perfectly normal to sometimes find things difficult to cope with and that it's fine to ask for help – professional or otherwise – to get through the tough times.
As parents it's important to watch for the signs and look at your teenager like you might an adult friend, and offer advice and support in the same way – sharing experiences you had at her age, or that your own friends had and how they overcame them, that is why I have made a list of the top Seven things you must do for her as a mom :
1. BE HER MOM AND HER FRIEND
I know we have all hear the be her best friend phrase but most mom's often feel like it's not entirely possible which is false, as a mom who has a teenager knowing when to be a parent and a friend is extremely important, it is all about balance, finding the balance between both roles is key and this will enable you to be there for her in ways only a mom couldn't, she will come to you when she needs to talk to a mom and a friend.
2. GIVE ENOUGH ROOM AND SPACE FOR PRIVACY
Respect when she has the mood swings that comes with the raging hormones and the psychological effects of her body changes, allow enough room for privacy, do not try to smoother her but constantly show in your actions that you understand, you care and will always be there.
3. TELL HER SHE IS BEAUTIFUL AND PRICELESS
Don't just show her remind her every day, Adolescence comes with new emotions and pressure from peers, friends and family to fit in, remind her that even if her skin is not as perfect as the next girl (because it won't be!) or her hair doesn't look as nice as the next girl (because it will not) She is beautiful, unique, priceless and above all the apple of God's eyes! And there will never be another in the whole world like her.
4. TEACH HER TO NEVER EXPOSE THE WEAKNESS IN OTHERS TO SHOW HER SKILLS.
Teach her that confident women do not pull each other down, even when they are tempted to (because they will) If she must be accepted it has totally be because of her confidence and skills, because she is a good person and lives well not because she exposed the other girl's weakness to make herself look good.
5.TELL HER SHE IS GOOD ENOUGH AND WORTHY OF ALL THE LOVE THE WORLD CAN GIVE.
Your teenage daughter will constantly come across people and friends that will try to put her down, make her feel unworthy and less but guide her in the right way to know when to let go of people and when to hold on, how to identify who is toxic and isn't , guide her to understand that her public acceptance must be based on her authenticity, that toxic people are those who make her feel unworthy of their love and attention, these people must be let go and avoided, that pressure to fit in will come but to remember that it is more beautiful to stand out than to fit in no matter what anyone says.
6 GUIDE HER ON HOW TO PROTECT HER BODY
Your teenage daughter will meet friends who will make her feel that sex is a trend, but you must remind her the beauty of sex, the power of purity and the consequences of immorality, it is easier to avoid this issue and not deal with it but remember Mama that if you do not guide her first someone else will always do that… chances are they will do it wrongly, remind her that is it easy to take off your clothes and play with a boy but it also comes with emotional attachment that as a teenager her mind will not be able to handle which will also distract her from her studies and in turn affect her future, that a virtuous woman isn't the one who doesn't have sex but the one who knows when it's right and follows her heart.
7 PREPARE HER FOR THE WORLD AND NOT FOR A MAN
Most mom's this common mistake of raising their girls to be wives instead of women who will make their community a better place, don't get me wrong there is nothing wrong in raising or becoming a wife, it is a beautiful experience but when you raise your girl just as you would groom a wife, making her understand she has to put in a lot of efforts to live well not for herself but for a man it becomes a disadvantage for her because when she is finally old enough for marriage and no husband to be found a lot of things will go wrong one of which is the struggle for identity without a man which is what she was built for so Mama please please oh please teach her that she must become a woman before a woman with a man, teach her that a husband will not complete her but compliment her that way she will never feel incomplete without a man.
One of the worst thing about being a teenage girl is feeling like you're alone with your problems and you're the only one that has ever been through it
(and it's is insurmountable and will never go away…). Chances are, everyone's feeling similar and just knowing that can be enough to start to make it better.
Xoxo,
Nita!