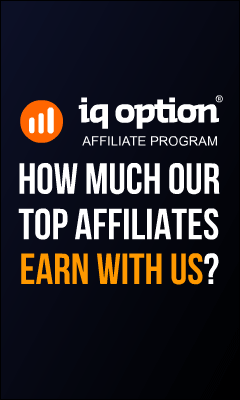 I Won The Liebster Award!!!
Hey Loves,
you can not imagine how excited i am to be accepting this award of recognition, i launched my blog officially April 23rd 2017 and it's been a great journey so far being a christian blogger can be a difficult niche to make income from and also cut through but it is so fulfilling, i have never experienced anything better all my life, it is a fabulous life!
 I want to send a huge thank you to Brittany, Author of "The unqualified Christian" please show her blog some love :
The Liebster Award is designed for new and upcoming bloggers to build their audience and to welcome them into the community.
When Brittany nominated me she gave me these questions to answer along with the opportunity to nominate 10 bloggers of my own choosing for the Liebster Award. Here are her questions, along with my answers..
Inhale Love was inspired by the love of God, when i received the vision to start this blog God said "Go into the world and speak about my love, tell my children of my unconditional love for them, that i would be waiting for them to turn their hearts to me. i set out to make the world a better place, to heal broken hearts , to speak life into thirsty spirits and to feed souls with nothing but the genuine  overwhelming love of God.
Did Blogging come naturally for you?
I am a certified book addict! i would walk the streets and pick up papers laying on the ground just to read them, i did favors for my friends as a child in return that they would lend me their novels to read… Yes it was that bad! and growing up i have always written, whether it's a short story, a poem or a motivational piece writing just came naturally to me, i wrote when i was sad, i wrote when i was happy, out of my darkest days i got my strongest inspirations on some of the best piece i have written so far.
Where do you see your self in 10 years time?
In 10 years time i see my self conquering and taking over most part of the world, covering it with the gospel and helping so many more people.
If you could have dinner with anyone -dead or alive- who would it be?
My Dad… He passed away when i was 16 in a tragic accident and not a day goes by that i do not think about him, the people i envy most in the world are people whose fathers are still alive.
Our Lord Jesus Christ.
Would you ever step out of your comfort zone?
Yes i would and i do! i am always open to stepping out of my comfort zone and trying new things as long as it glorifies God.
Would you collab with another blogger?
Yes i do every time ! i have the guest bloggers category where i created specially for other bloggers with related niches to write and post on my blog and it's been amazing so far because when you help and push others you also push your self a lot of people just do not realize this.
Do you VLOG on YouTube? If so how many followers do you have?
Yes i do and i have a little following so please stop by and show me some love.
Well that's it for me Loves!
Please follow my blog and check back in with me weekly for new posts! If you have any questions about anything you read or just want to drop some encouragement, please feel free to comment!
Now for my nominees! I really wanted only Christian based blogs because I want to build a community of followers so that we can help each other spread the word, but i also found some amazing blogs from other niches that really deserves this award so please follow each other and help each other out!
Once you are nominated, please post on your own blog with your answers to the questions below, your own 10 nominees, and the questions you wish for them to answer.
Also, please show some love by dropping my url:http://inhalelovewithnita.com  in your post!
Nominees for the liebster award :
Questions:
1) What drove you to start your blog?
2) Do you read often? If so, what is your favorite book?
3) What is your favorite quote?
4) If you could have dinner with anyone-dead or alive- who would you choose?
5) What is your favorite post you have written? (Include a link!!)
6) If you could travel anywhere in the world, where would you go?
7) Who inspires you most?
8) What is your best advise for new bloggers?
9) Describe yourself in three words.
10) What is your favorite Bible verse?
Until next time… thanks for reading!!!