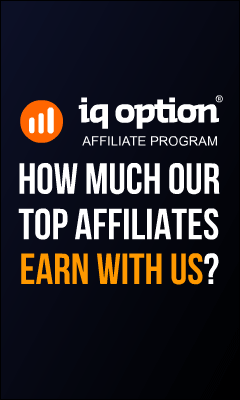 Every woman is a queen…
A lot of women believe being a queen is all about having a man in your life which is totally false because you have been birthed as a queen you don't need a man to activate that, God has created you a queen a special one at that, you are very precious to him you may not realize that yet but you were created for greatness, every curve in your body is priceless, every hair on your skin has been counted, you were created to be a leader, a strong being that looks weak on the outside, a being that can do 100 things all at the same time and not feel like she is actually doing anything, a being selfless in nature, women do not know how special they are, women underestimate themselves so much.
I see women fighting for gender equality, saying men and women are equal and I just smile , why? Because they do not realize that women are actually more, there is uniqueness in being a woman.
we are a blessing to mother nature, a man only has to go out, make money come home and love his wife but a woman… she cooks , cleans , makes sure the kids are doing okay and growing properly, takes care of relatives, if there are sick relatives she is there visiting and doing everything she is needed to do, she takes care of the man, his emotional needs and physical needs and all these have to be done by one person and you tell me that person isn't a queen!
Have you ever read proverbs 31? Verse 10 to 27 is my favorite "10: How hard it is to find a capable wife! She is worth far more than Jewels! 11: Her husband puts his confidence in her and he will never be poor. 12: As long as she does him good and never harm, 13: She keeps herself busy making wool and linen clothes 14: She brings home food from out of the way places, as merchant ships do, 15: She gets up before daylight to prepare food for her family and to tell her servant women what to do, 16: She looks at land and buys it and with the money she has earned she plants a vineyard, 17: She is a real hard worker, strong and industrious, 18: she knows the value of everything, she makes and works late into the night, 19: She spins her own thread and weaves her own cloth, 20: She is generous to the poor and needy, 21: She doesn't worry when it snows because her family has warm clothing, 22: she makes bed spreads and wears clothes of fine purple linen, 23: Her husband is well known, one of the leading citizens, 24: She makes clothes and belts , and sells them to merchants, 25: She is strong, respected and not afraid of the future, 26: She speaks with gentle wisdom, 27: She is always busy and looks after her family's needs. "
Every time I read this I go like wow! I mean only a woman can do all this, only a woman can wear a crown this well! Hallelujah! I am proud to be a woman, gone were the days when women were made to believe that their place was just in the kitchen and as sexual and procreation objects, we can have whatever we want, women all over the world have conquered and conquering are still conquering barriers they said we couldn't .
It's a Man's World they tell us…
But we are beginning to realize that the truth is we can have whatever we want and we are only as big as our dreams, that we are actually Queens even without kings, that we are not weak but strong our society just makes us believe that we are weak to keep us down and we can't be held down no more!
From today let us aim for the things they said we couldn't have, we deserve it and we owe it to generations to come, you are a Queen, a sister, a friend, a protector, a defender, a partner, a wife, a lover, and a helper all in one, you are simply an amazing human being! the world would be a chaos without your kind, own it!
Please share this post with any woman you know that needs to read this.
xoxo..
Nita okoye.