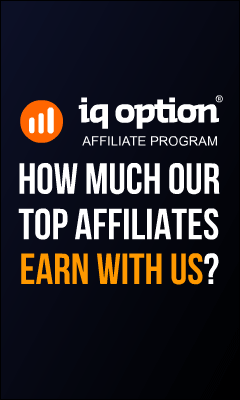 Everyone who knows me personally knows that I have been having health issues for sometime, during my recovery I took one week vacation and visited my best friend without bringing work along and it's also 2 weeks to my birthday so you can agree with me that I needed that vacay! And now I am back and better. After careful consideration about what to publish for this week I am led to share 7 lessons life has taught me with you, this is my gift to everyone who is aware of my existence. some I have learnt the hard way from first hand experience while others I have watched people grow through.
1. WHEN LIFE THROWS STONES AT YOU TURN THEM INTO STEPPING STONES:
No matter what life gives you never dwell on it and complain, focus on finding a way to make it better, for everything that happens to us happens for a reason, there is always something to be taken out of every situation no matter how messy you think it is if you look hard enough you will see the blessing in every disappointment.
2. BE HAPPY… STAY THANKFUL AND POSITIVE:
Happiness isn't something you find when everything is okay, it isn't something that comes when you suddenly receive a new gift or meet someone new, true happiness doesn't depend on other people but a state of mind, it comes from the inside and to succeed in life our mind is more important than we realize it is, our mind determines if we are successful or not, good things will only come when we stay thankful for the little things we receive, a positive mind will only attract more good but a negative mind will sap out the little joy left in you, when you thank God for his finger you will see his hand.
3. PEOPLE WILL NOT ALWAYS TREAT YOU THE WAY YOU TREAT THEM:
This was one of the first life lesson I learnt, life has taught me never to expect anything from people, I had to learn the hard way that in life no matter how good and loyal you are to other people it doesn't guarantee that you will be treated the same way, so guard your heart, do good, be loyal, love ceaselessly and you must do all these not because you expect to be given the same but because that's who heavenly father wants you to be.
4. WORK HARD AND PRAY HARDER:
If there is one life lesson I could pass down to my generation to come this would be it, I would like to tell my children and children after them that hard work isn't everything, I would like to tell them that the only good things that we have come from God, that there is nothing we can do without God so also a man who has God has everything, our hard work will prepare us for the life and future ahead but prayer will get us there.
5. THINGS WILL NOT ALWAYS WORK ACCORDING TO PLANS BUT GOD IS PERFECT IN ALL HIS WAYS:
Disappointments are a huge blow when we do not know this, the popular saying "Every Disappointment is a blessing" is 100% true but a lot of people never remember this when it strikes, things will not always work according to how we have planned them, but indeed disappointments are blessings in disguise it may not make sense at the time it happens but sooner than later it all begins to make sense to you, everything works for the good of them that love God says the scripture and our God is indeed a perfect God, his ways are different from the ways of man, his timing is different but his plans for you are of good and not evil, for success and not for failure and these words you can trust.
6. WE WILL NOT ALWAYS LOVE THOSE WHO LOVE US AND THAT IS OKAY:
The people we love will not always be those who love us, there will be times when we fall for those who do not feel the same way about us which will cause us to be treated poorly, we will want friendships that do not want us, we will want partners that do not want us but that doesn't mean there is anything wrong with us, we are perfectly normal for wanting these things and the only ones missing out are those who are too blind to our awesomeness.
7. A HEALTHY MIND IS A HEALTHY BODY:
Eating right and exercising are great ways to stay fit and healthy but if we do not clean our mind it will be difficult for our body to stay clean, depression and anxiety is real and it will do things to us that will make us fall off, so staying healthy and clean inside is key, the devil wants to use these things to hold us down and prevent us from attaining our full potentials but we must reject this and keep our mental space clean, stay away from people and things which pollute it, flush constantly and stay motivated, every day is a new dawn and a fresh start.
Be happy, The Father himself Loves you.