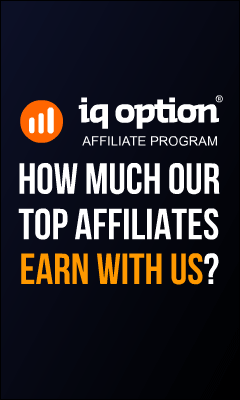 A research carried out shows that marriages that occur as a result of unplanned pregnancy have a 90% divorce rate within six years of getting married, unplanned pregnancies is not only a result of immorality and I know that, it could be from a rape, incest or various forms of forced or unwanted sex so I'm never quick to judge when I see a single lady suddenly become pregnant but trying to handle the situation or deal with it by jumping into marriage is a very wrong move, it's like making a mistake and also try to fix it with a mistake, two wrongs have never made a right.
When you suddenly become pregnant without having planned for it you begin to go through mental and emotional stress…
you worry about how to tell your family, your church, a lot of women consider abortion and a whole other lot cling to marriage as a saving grace, to save them from the shame that they have laid with a man before marriage and what people might say or think about them but the truth is when a milk has been spilled there is no use crying over it instead pull yourself together stay strong and wear the mistakes with pride because we are all human and we are bound to make mistakes and that's okay but we have to learn from it, we have to learn from a experiences by shaping our lives from it not allowing our lives be shaped by our experiences.
I have met a lot of women who have ended up married when they never planned and wanted to because of an unplanned pregnancy and they always live feeling like they could have achieved more or became more if not for that pregnancy and having to get married, it is true that in the long run kids bring joy and happiness and we finally begin to feel that we made the right decision when you actually didn't.
women have ended up with men who were not for them in the pursuit of covering up an unplanned pregnancy
And today I want to tell you that unless its out of love don't get married, you can have that child and take care of him or her, you can recover and focus more on your dreams and aspiration and a man who is for you will want to be with you eventually with or without a child.
My mother had me at 18 , She was just a high school graduate then with a dream bigger than her, but she got knocked up and married my father , as a child I would watch my parents fight and argue and my mother would cry it broke my heart but do you know what broke my heart more? There were days I would get into trouble and she would get so angry that she will tell me that she only got into that marriage because of me and that if not for me she would have lived pursuing her dreams needless to say that my mother never went back to school, she had more kids after me too but would you say that it was inappropriate to tell me those things.. I don't think so, she needed to let go of that self disappointment , she needed to vent, she needed to remind me of her sacrifices not just as a wife but as a mother too and I grew up to understand that but in return I swore never to get married over an unplanned pregnancy because it not only affects you as a woman and that marriage but also that child you brought into the world  by tying yourself to a man you never planned to, it was a lot of pressure for me to handle as a child, I never allowed myself to make mistakes, I never thought of myself alone , I felt like I was owing her a huge debt which needed to be paid, I never wanted to cry in front of her or ask her for help when I needed it because I felt she had already done too much and trust me this isn't something you want to do to your child.
You may be thinking right now that this won't happen to but trust me it will come back to haunt you , you will find yourself unconsciously wondering what your life would have been like if not for an unplanned pregnancy that led to a marriage.
This is a letter from a child who came to the world through an unplanned pregnancy which led to marriage, take care of yourself as a woman, love yourself, because you can only birth self love in others by loving yourself, never be pressured into getting married because you suddenly got pregnant, forget about what the world would say, what your church would say and focus on how you feel and what God would say.
Stay Strong.
Regards,
Nita Okoye.