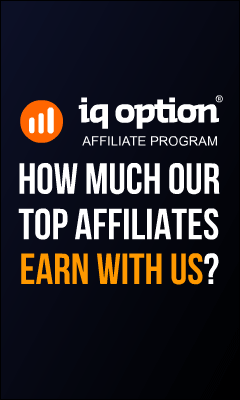 At the age of 12 my mother gave me the best gift she could have ever given me , she taught me that a man will always cheat on you if he wants to, she taught me that men are polygamous in nature and that there is nothing a woman can do about it so YES! There is no way to prevent your man from cheating , no matter how good your looks are or how many times you have sex with him daily to tire him out or how good you are in bed or kitchen, so if you are reading this right now hoping to get tips on how to have a strong hold on him and prevent him from looking at other women then stop right here because honestly there are no formulas  or manuals for keeping a man and preventing him from cheating but if you are seeking on how to be okay even when your man cheats on you then I got you girl!
A lot of people Don't really like the way I write because I never paint words and i come out every time with the naked truth but the truth will always be the truth denying it does not change it from being what it is…
Not every man cheats , I have seen men who never did, some would rather leave than do so, a lot of women will try to argue this but its actually true, not every man is a cheat but most men are cheats especially the ones you don't think are, but as women we have to look out for ourselves, we have to be happy no matter what, even if he cheats or not we must find a way to be happy because the truth is you don't need a man to be happy, your husband isn't the only thing that can give you happiness,
 If you go into marriage expecting your man to make you happy all the time then you are in for a huge disappointment..
men will not always do the right thing, they won't always be there for you and because they are programmed differently from women they won't even realize it most times, a lot of men don't even realize how unhappy their wives are, a lot of men don't even realize their wives are only staying married to them either because they are too scared to leave or because of their children, find happiness in your children, find happiness in your friends and family, live every day like it's your last, pick a hobby or get an addiction just don't  sit still and wonder why your own relationships or marriage is always different or what you are not doing properly that chased him into the arms of another woman because it has nothing to do with you.
Now if this was an article about "How to stop your woman from cheating" I would have been able to give you solid points!
Men and women are totally different, they process emotions differently, a woman cannot cheat on her man just for pleasure but men can, a woman cannot have random office sexual escapades but a man can and it's their logical thinking and our emotional thinking that makes us different and is also one of the major cause of our problems which is why every woman feels that constant need to protect herself from men and that is what this post is about.
its not about men it's about women, it's about making sure we are going to be fine no matter what a man does and if we ever decide to end a marriage or relationship we should be proud to say we gave it our all and stayed strong until the end.
A lot of women make the terrible mistake of going out and sleeping with other men or starting an affair outside the marriage because they were hurting and needed to get back at him, that is a big NO! Don't even think about it because you will only end up hurting yourself no matter how good the rebound sex was it never takes the pain away, you only end up feeling worse, why should you not only complicate your emotions but also sin against God because of another man's mistake, it's never worth it.
As a woman pray to find a good man, a man who fears the Lord because  a man who knows he doesn't just answer to you but to God is a man you can trust to to always be fair with you, at least that you can trust, find a man who is sweet to you and only has eyes for you no matter his social status or his looks..
no man is perfect but appreciate the man who tries, reward him when he does right and ignore the wrong that way he would always strive to do right by you, pray for the strength to be able to deal with whatever comes your way, pray for wisdom to know when to act and when to react, pray for grace to be able to pull it together when all seems to be falling apart.
Do not focus on worrying if you are enough for him, if you are sexy enough to hold him back from looking the other way..  instead focus on being the right woman that he would want to come back to everyday, pray for him, look great, be happy and every other thing will fall into place. A man that will cheat will cheat no matter how drop dead gorgeous you look..  Sex, good food or a great body can never keep a man but a beautiful heart and a mouth that never stops praising the Lord can keep him, stay happy and make sure that no matter what happens you would be okay.
I pray God opens your heart to this message and that  it is helpful to you in some way. Share this message if you enjoyed it your sister or friend might need to read this. Stay Blessed Beautiful!
Love,
Nita Okoye.