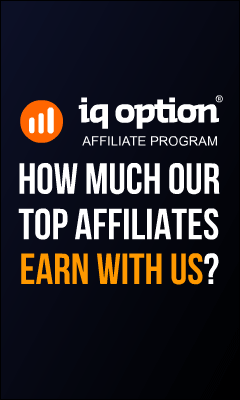 What are our roles as wives? What are the roles of our husbands?
Lately the divorce rate in our communities have continued to go higher and  higher, looking around i have seen that the major cause of this is that most women of our generation have lost their sense of belongings, they have forgotten to embrace the uniqueness of being a woman.
Too many feminists and gender equality activists feeding their minds with the wrong things, most women struggle daily with deciphering their roles to their husbands, I have seen this happen over and over again and where does it eventually land? Divorce! In our quests to protect our selves from men we began to seek equality with men, we are taught that husband and wives are equal and partners which is totally wrong, we are taught that a husband and wife should split the bills and financial responsibilities equally between each other which is also wrong, gone where the days our mothers would sit back and run the home all day while our fathers would go out and work to make money and bring home for his wife and kids, gone where the days women were seen and not heard , the good old days when everything and everyone had and knew their roles, those were peaceful days, there where very little or no divorces.
I have listened to women tell me that they share the chores and bills equally with their husbands , that their husbands basically can not do a lot of things without their permission, this is very popular among our ladies of the western culture, one time I had to ask ' where do y'all find these men cos I can't even get mine to text me back instantly hahaha….
Argue all you want…
A lot of women may argue this but I think the gender roles our  homes  are getting all mixed up, God never said  wife love your husband  "he said husbands love your wife, wife be submissive to your husband" but these days it seems our wives are doing the loving and our husbands submitting.
Someone I know once told me she shares the house chores with her husband, since they are both working and splitting the bills according to her they also have to split everything too, he can not keep friends that she doesn't like and accept, and so many other things that I can't even say here and I am like WOW! , at first I thought this lady must be joking right? But a few minutes later I realized she was actually telling it to me how it was, and imagine when this man happens to find a woman tomorrow who worships him and literally treats him like a king you would wonder why he left her.
Remember 1 Corinthians 11:3 "but I want you to understand that Christ is supreme over every man, the husband is supreme over his wife and God is supreme over Christ"
Meditate on that…. The bible makes emphasis on the word SUPREME'
It didn't say a husband is a partner to his wife , it says a husband is a Lord to his wife, so next time someone tries to teach you that man and woman are equal remember to tell that person what 1 Corinthians 11:3 says
Reject the devil in your home and welcome the Lord, there is only space for what you welcome into your home.
GOD BLESS OUR HOMES.